Live With Greg – Season 8 Episode 65 – Racial Equity Transformation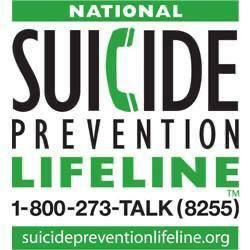 This episode is a wonderful follow-up to last month's episode. Below is from Deborah's bio… and her sharing her time for this episode is a great gift. I hope you accept this gift with the grace with which it was given. If you're interested in contacting her, she may be reached at deborshsmcknight@gmail.com.
Deborah McKnight has been centering race and racial equity for over 30 years. She believes in the power of strong and equitable instructional environments to change lives. Upon moving to the US Virgin Islands from her native New York and implementing the first special education model of its kind on the island of St. John she witnessed this firsthand. There she was voted "Best Teacher" by the community and the Virgin Islands Daily News because of her ability to positively impact the lives of her students.
Not everything that is faced can be changed but nothing can be changed until it is faced. — James Baldwin
This work is both personal and professional for me. Race has been used to sort and classify students since Brown vs. Board of Education and when I was growing up in New York it was either college track or vocational track in high school. I often think back to my oldest brother, when the White guidance counselor insisted he be placed in the vocation track. He wouldn't be the doctor he is today if my White mother allowed this for her brilliant Black son and insisted he be placed in the college readiness courses. Tracking has since given way to Gifted Education, AP Honors, and our current special education system which has resulted in racial segregation under the guise of ability and "disability."
Podcast: Play in new window | Download
Subscribe: Apple Podcasts | Google Podcasts | Spotify | Amazon Music | iHeartRadio | Blubrry | Email | RSS
https://gregorywilker.com/wp-content/uploads/2021/04/65-still-image.png
1080
1920
gwilker
/wp-content/uploads/2015/04/gw-logo.png
gwilker
2021-04-11 00:01:49
2021-04-11 12:20:44
Live With Greg – Season 8 Episode 65 – Racial Equity Transformation